Tweet

This is the seventh year in a row I've done this. Posted about the death of my mother. This year it almost took me by surprise, which I suppose is a good thing. But here I am, doing what little I can do possibly reach one more person who will pledge to never drink and drive. Even if it only saves one life, that will be one life worth saving.
---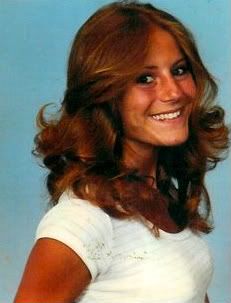 June 19th, 1986 was supposed to be a good day.
Lisa Crew had a hair appointment with her sister and afterward she was going to take her two year old daughter over to a friends house to have dinner. Perhaps later into the night they'd all go out to the local amusement park and spend the night riding the rides and eating bad park food.
The youngest of eight children, Lisa had turned twenty-one the year before but had already been living the life of an adult for several years. When she was eighteen years old, Lisa and her high school sweetheart found themselves with a surprise baby on the way. Born a month premature in the spring of eighty-four, the newlyweds did their best to create a family. But sometimes the happily ever after doesn't come out right the first time. By the time their baby was two years old, the couple were divorced.
Lisa wasn't going to let anything stand in her way though. She was already in college studying to become a elementary school teacher. She was a young single mother. She was unstoppable.
Always positive, Lisa had the energy of a ten year old. 4'11 and weighing no more than 110 pounds, she was working on becoming a female body builder. Stories of the events in her life would be passed on for years to come. The time she broke into her ex-boyfriends house by sneaking through his cat door. She once took on an abusive boyfriend of her sisters. He - being over six feet tall and weighing over 200 lbs - was arrested in her stead. The cops didn't believe that a feisty little redhead under five feet tall had beat him senseless.
June 19th, 1986
After leaving their home, Lisa and her daughter headed out in their tiny red car. Doug Smith - a drug addict - was driving at the same time, under an extreme amount of alcohol and cocaine in his system. When the cars collided, Lisa's daughter was tossed from her car seat under the dashboard where both of the two year old's legs and pelvic bone were broken. Lisa - crushed by the weight of the steering wheel - reached across the dashboard to shield her daughters eyes from falling glass.
No one knew whether Lisa died in the car, the helicopter that lifted her into the sky, or at the hospital where she was rushed into the emergency room. All they knew was that June 19th, 1986 a family lost a daughter, a sister, a cousin, an aunt. A man lost the love of his life and any chance at reconciliation. Friends lost a light in the darkness.
And a two year old little girl was left without her mother.
Lisa's friends and family were called one at a time and given news that would change their lives, test their faith, and ultimately leave them in a state of shock and horrific confusion.
Lisa's ex-husband had been called at a friends house and given the message second hand,
"Your wife is dead and your baby's in the hospital."
Lisa's funeral was held days later, and her two year old little girl wasn't even able to attend. Strapped into a body cast after surgeries to mend her shattered body, all she knew was that her Mom wasn't there anymore.
Doug Smith was charged with vehicular homicide, driving under the influence of alcohol and drugs, intent to use and possession of drugs and drug paraphernalia.
A
murderer
was sentenced to only
five
years in prison.
When released in 1991, Doug Smith was arrested again for vehicular homicide, this time killing an entire family. After receiving another mild sentence for his crimes, he took his own life in prison.
No remorse for the lives he had taken, or for the mother he had stolen from a child.
I know all of this, because my mother - Lisa Margaret Sanders Crew - was murdered June 19th, 1986 by a drunk and drugged driver. And twenty seven years later, so many people still don't seem to care. They drink, they use drugs, and then they drive. A large percentage of the ones who do get caught, ultimately get away with it.
Former Miss America, Jennifer Berry said,
"The fact remains that drunk driving is 100 percent preventable, yet it continues as a plague of human behavior that we as a society continue to tolerate."
I've outlived my mother by nine years, as I recently turned 30. Every year the week of June 19th, I honor my mother. I give myself a moment to cry, to be angry. All other days I remember, and I am thankful that my life was spared.
Pains in my body still plague me from my once broken bones. Other health problems caused by the collision continue to rise as the years move on, though the emotional scars are more apparent. And though I was raised by a wonderful Grandmother, and loving aunts, nothing replaces a Mother in a child's life.
Nothing.
Don't drink and drive.
I've been asked in previous years to pass on this message on a larger scale. Please take a moment to spread the message with me. Feel free to take a button below and post it on your blog or website, pass along the story (and link back here) and sign your name to pledge not to drink and drive!


Please Pledge to Never Drive Under the Influence
Dear Readers:
I get emails all the time and your words are so kind about my mother. Instead of just leaving a comment here, please spread the message. Add this link to Facebook, blog about it, post the button on your sidebars and tweet the following message: