Tweet

So one of the purposes I wanted to have for this blog
(at least as of this past year)
was to be more open and honest. I want the raw me to be exposed. I want that because I think I need it. I spend a lot of time putting on different shoes in different situations. I have my Church shoes
(otherwise known as my Good Mormon Girl shoes)
, I have my In-laws shoes
(don't drop the F bomb shoes)
, my family shoes
(you need to be happy shoes)
, my work shoes
(don't show them you hate it here shoes)
, my friend shoes
(you can;t be weak shoes)
, and on occasion with very few people . . . I can run around in my bare feet.
My bare feet are often dirty, sometimes beautiful - though flawed. I hate my toenails. My pinky toe is a little crooked. My big toe is too big for it's own good. I used to get ingrown toenails. Once I had to have them ripped off. It hurts like a bitch. My bare feet are sore from being pushed into so many different shoes. They are exhausted from standing on day holding up a lot of weight. They blister. They break. And sometimes they bleed.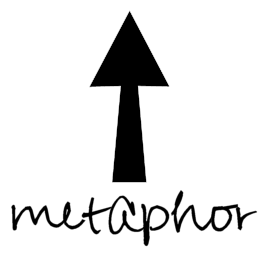 But I feel like I need to be bare foot sometimes. Especially on my blog. Cause, no offense, but it's my blog. Not your blog. I enjoy entertaining others with my comics and stories of hilarious moments - and I do have them often. But I often hold back the moments that aren't funny. The dark, the sad, the little bits of crazy. I photoshop it for you. But I need to stop doing things for you.
How will that help me?
Cinderella was a young girl
She did her best to please the people who would never let her dreams come true
She wore the rags that they passed down
Until the day she found a perfect pair of shoes
She could tell by the size they were only meant for her
And when she put them on, from that moment she was sure when she said

"I've been waking too long in somebody else's shoes
I've been tripping on the laces, running into empty spaces
And I've been hanging around with people who make me blue
But I'm not walking anymore in those shoes"
And also, how will it help anyone else out there who might happen across my blog who is in need of knowing that someone else out there is feeling what they might be feeling?
Obsessive Compulsive Disorder is not a joke. I may at times make fun of it. But that's because sometimes it can be a little funny. But not in the middle of an OCD induced panic attack - which as of lately are increasing dramatically.
I've written about this before, here you can catch up:
To Learn More About OCD
How it Has Affected Me in the Past
What a Panic Attack Sounds Like
It's hard talking about anxiety, OCD, depression and panic attacks with people who don't know exactly what is going on. Most everyone out there wants to help, but they just suck at it. In the last six months as my issues have worsened, I've heard things like:
"You need to just pray. Jesus will take it away for you."
"You need medication. Medication will make it all better."
"Don't take medication. It doesn't help. You need a therapist."
"You should just suck it up. Don't you realise how lucky you have it?"
My friend
Kristina recently blogged
about how other people don't really get it. Kristina totally gets it. I have friends who get it. But I also have friends who really, really, really don't.
My husband gets it about half the time. But he doesn't want me to be sad or anxious ever, so he wants to fix it. Anytime he asks me what's wrong, I don't have an answer. It's because the answer might scare him. See, I would never kill myself. It's actually one of my biggest fears associated with my OCD. My OCD makes me constantly think,
"What if?"
What if I killed myself and Matt got depressed and killed himself too? What if I hurt everyone around me? What if it hurts? What if there's no life after this? What if I don't have enough faith? What if there is no God?
Despite my beliefs - which are solid - these thoughts creep in. They are on occasion beneficial. See, I will never kill myself because of these thoughts
(and you know - - the fact that I don't want to die)
. But when you have OCD, you sometimes think things that you don't want to think. And you can't just make it go away. No matter how hard you try.
So when I get anxious - sometimes my mind says,
"This is what it would look like if you ran into traffic right now." "This is what it would look like if you jumped over that balcony." "This is what it would look like if you never opened your eyes again."
And those thoughts are scary to me. But they would be even scarier to someone who doesn't understand that I don't want to die and I would never hurt myself.
So when he asks me, I say,
"I'm broken."
Cause that's how it feels.
I'm broken
. I'm not normal. My brain isn't working properly. It's wrong. I'm broken. This word really aggravates him. I need a new word that's more chipper but still gets the point across.
Back here in real life,

I read that story and I wonder if I'm just the same as she

I'm wrapped in worldly visions, and my split decisions take me places

That I never meant to be

And now the great and spacious building has me scrubbing down the floors

And I've got to find a way to tell them

I can't work there anymore cause




I've been walking too long in somebody else's shoes

I've been tripping on the laces, running into empty spaces

And I've been hanging around in places that hide the truth

But I'm not walking anymore

In those shoes
I don't always have dark thoughts about suicide. Sometimes they are of being attacked and hurt by someone else. Sometimes they are about my loved ones being hurt or killed. Sometimes it's of catching the flu, not paying a bill, or forgetting to clean the litter box. But they dominoes. Pieces fall away knocking over other pieces til eventually I'm where I am today.
I'm sick. Home. Not at work.
I can't be at work today. I do have a head cold, but it's not why I called in sick.
Yesterday at work, a crazy man walked through the door. He had no weapon that I could see. But that doesn't matter. He came in talking to himself. At first I thought he had one of those blue tooth things on, but then quickly realised that he was just crazy.
"That mother effer thinks he can say that to me and just get away with it? I could kill him and all of them. He wants to attack me? I'm not afraid. Not afraid of anyone. I'll cut them up."
He looked normal. His words were certainly not. He came to the counter and I instinctively reached for the alarm button. But I waited because I didn't know what would happen if I pushed it. My mind raced. I looked for weapons, wondering what could this man actually do. Was he just a crazy guy who had a really bad day so he was venting to himself? Or was he a crazy guy who had a bad day and was going to take it out on me by jumping the counter and attacking me?
He walked around my empty store and I looked for approaching customers, hoping I would get a flood of people to distract me enough. Or possibly convince him that he should leave.
No one came.
He approached the counter and threw a People magazine across, nearly hitting me with it.
"I'll kill all those gang banger Mexicans. They think they can call me a skinny faggot? Watch what happens."
I start thinking about my co-workers. All Mexicans. Some look like former gang bangers. Did they say something? Did they verbally attack this man? Was it them? Is he here to find them? They aren't here. I'm here alone. Will it matter that I'm not a gang banger? Will it matter that I'm not Mexican? Will I be a message? Or just a girl caught up in the wrong place at the wrong time?
"I don't have money. I need coffee."
He said, pushing another magazine across the counter, as though it were the equivalent of payment.
"Go ahead. Get some coffee if you'd like."
I said, hoping that would help. It wouldn't be the first cup I'd given away for free. Once another homeless man came in during a blizzard. The buses were down and all he wanted was something to warm him up as he walked to a shelter. I was happy to give it away. I was happy to give this guy a cup o' joe if it would help give him what he needed.
The man took his coffee, still mumbling as he picked up his things and left the store.
He had a bad day.
I knew that now.
But it didn't convince my mind.
What if he comes back? What if this guy coming in has a gun? What if that lady in the SUV runs her car into the store? What if that man is a rapist? What if those guys try to rob me? That guy is a regular, he's always very nice . . . why is he always so nice?
My panic attack had begun and was not stopping.
There's another part of OCD that is really embarrassing. It's the repeating of words. It's a symptom of OCD and has also been linked to other disorders like Tourettes. When I'm anxious enough. This happens. It happened yesterday.
Customer
: Can I get 20 on 2?
(Twenty dollars of gas on pump 2)
Me
: 20 on 2.
Customer
: Thank you
*and leaves the store*
Me
: 20 on 2. 20 on 2. 20 on 2. 20 on 2. 20 on 2. 20 on 2. 20 on 2. 20 on 2. 20 on 2. 20 on 2.
Other customers were coming in.
I couldn't stop.
Howard Hughes had OCD. If you've seen Aviator you know what I'm talking about. If you haven't, here's a series of clips showing Howard Hughes OCD. The repeating of words starts around 7:25.
When this happens it's scary.
It took me ten minutes to recover. In between I had other customers. Some did not want 20 on pump 2. I had to physically hold my mouth shut, pretend like I was eating something and was being polite in not talking with food in my mouth, and simply not my head at their requests.
Give me shoes that are comfortable on the straight and narrow way

With a soul that God can see straight through

Because my toes are curling under in the ones that I've been wearing

I need a pair that makes me feel brand new
I have the next few days off.
I don't know what will happen Friday, when I am supposed to return to work.
I will read. Relax. Find happiness in my actions. Do things I enjoy.
I will pray.
And I won't wear shoes.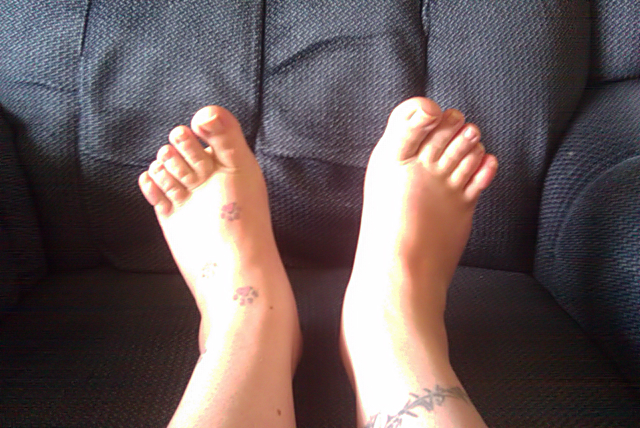 I've been walking too long in somebody else's shoes

I've been tripping on the laces, running into empty spaces

And I've been hanging around in places that hide the truth

But I'm not walking anymore

In those shoes

I'm not walking anymore in those shoes
Lyrics Credit: Cherie Call "Somebody Else's Shoes"
Note: I do not want pity or any "Oh I'm so sorry Jia" 's. So if any comments come across like that, I'll turn them off.
Update
: As I was putting the link to this post on Facebook, this security prompt came up! I'm considering it a Face(book) to Face attack via Satan! Or Payless.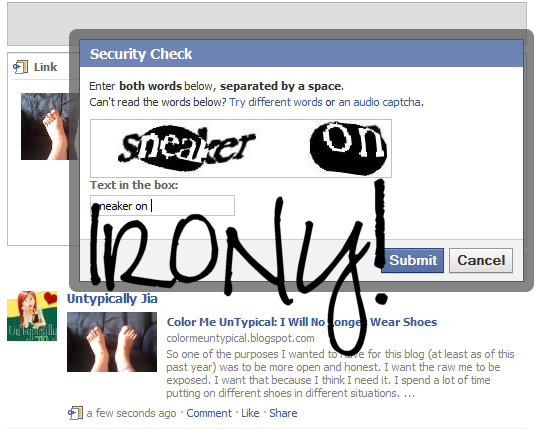 Update x 2
: In my efforts to be my bare and raw self I decided not to photoshop my pictures without realising that my feet are apparently also retaining water. Grrrr.
Update x 3
: I've started a terrible trend. You people in the comments are becoming too serious for your own good. I promise, my next post will have a fart joke in it.
Update x 4
: In all honesty, I really don't like shoes
(don't judge me April)
. Seriously. I tried to find a clip from The Bird Cage where Hank Azaria says,
"I never wear shoes, because they make me fall down."
That is totally me. I like flip flops but apparently those aren't work appropriate. Matt actually has forbidden me from wearing any shoe with a heel because one year I sprained the same ankle 3 times in like 6 months.