Tweet

Take 1 part gorgeous redhead . . .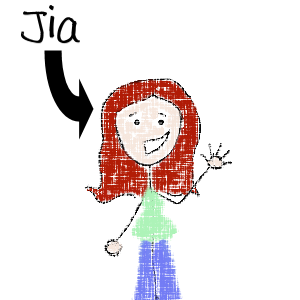 Mix 4 hours of sleep and 8 hours of work . . .
Beat in 3 episodes of Extreme Makeover: Home Edition . . .
To get 1 red hot mess . . .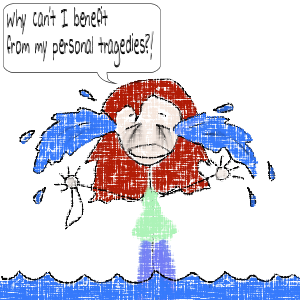 Matt won't even watch the show with me. He says it's too sad. Well duh! No one gives free stuff to happy people! I think this is just encouraging me to be even more sad. Seriously! My mom died when I was 2, I was raised by my three aunts (one of whom was killed in a car accident when I was 13), my Grandmother had a stroke when I was 7 and died when I was 15 . . .
PLUS
, when I got married I gained like 50 pounds!
Where's my house, Ty!?
Matt is not sympathetic at all:
Me
: I'm watching Extreme Makeover: Home Edition. It's sad. I'm crying all over the house.
Matt
: Why are you watching that?
Me
: Cause I'm dumb.
Matt
: Well watch all of the ones you have recorded so I don't have to watch them with you.
Me
: You have no heart.
Matt
: Every time you make me watch that stupid show it's always about the family where the wife died and then I get sad!
Me
: The wife didn't die in this episode!
Matt
: Let me guess, the husband died.
Me
: And one of their kids.
Matt
: What is wrong with you?!
Me
: I love too much.
Matt
: I'll see you when I get home.
He totally doesn't get me.
It hurts inside.
It hurts so much someone should give me a house for it.